Below is one of a selection articles found in an attempt to gauge the impact in the media of the WCC's 9th Assembly. Since it appeared in an independent publication, this article neither represents nor necessarily reflects the official policy of the World Council of Churches.
16.02.06
Listening: Archbishop of Canterbury sends greeting to WCC Assembly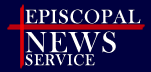 [ENS, Source: Lambeth Palace] Archbishop of Canterbury Rowan Williams has sent a greeting to the 9th World Council of Churches Assembly, which formally began on February 14 in Porto Alegre, Brazil. The message was read by Bishop Tom Butler of Southwark, England. Williams will travel to Brazil in time for February 17's group of sessions.
In his message, Williams urges the churches gathered to learn from their dependence on Christ:
"We must ... draw strength and clarity of purpose from our utter dependence on the One whom we know to be 'full of grace and truth,'" he said. "In Christ too, we can find renewed impetus in our painstaking quest for theological convergence, in the knowledge that this also will be used by God, in his grace, to transform the world, opening up, as it does, new possibilities for common mission as divisions are healed and we deepen our fellowship together." (...)
---