Below is one of a selection articles found in an attempt to gauge the impact in the media of the WCC's 9th Assembly. Since it appeared in an independent publication, this article neither represents nor necessarily reflects the official policy of the World Council of Churches.
21.02.06
Global Leaders Address WCC Assembly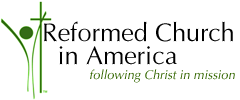 The first six days of the World Council of Churches Ninth Assembly were devoted to presenting the issues the assembly is facing, as well as ecumenical conversations, committee work, Bible study, and prayers and worship.
The assembly, which meets once approximately every seven years, has before it issues concerning economic justice, the "Decade to Overcome Violence" (launched five years ago), Christian identity and religious plurality, and church unity.  (...)
---