Below is one of a selection articles found in an attempt to gauge the impact in the media of the WCC's 9th Assembly. Since it appeared in an independent publication, this article neither represents nor necessarily reflects the official policy of the World Council of Churches.
24.02.06
Listening: Reflections from the WCC Assembly, Part Two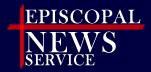 The 9th Assembly of the World Council of Churches, meeting in Porto Alegre, Brazil, from February 14-23, closed with festive worship and with, I would submit, mixed reviews as to its overall success. Billed as a "youth assembly," young people and young adults did make an impact on the Assembly.
While falling short of the 25 percent hoped to be elected to the WCC Central Committee, young people (under 30) will make up 15 percent of the governing body, including Sarah Harte, a social worker and member of the Episcopal Church's Executive Council. The delegation, with my full support and in an attempt to witness to the Episcopal Church's commitment to young people, lay people, and women in leadership on all levels, put Sarah's name at the top of our list. She was elected and will attend her first Central Committee meeting in Geneva in September. (...)
---