Below is one of a selection articles found in an attempt to gauge the impact in the media of the WCC's 9th Assembly. Since it appeared in an independent publication, this article neither represents nor necessarily reflects the official policy of the World Council of Churches.
01.03.06
Marching for Peace and Justice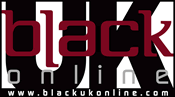 A river of light flowed through downtown Porto Alegre last night as up to two thousand people - including two Nobel Prize-winners - took part in a candle-lit march for peace.
Organized by local churches as part of the World Council of Churches' Decade to Overcome Violence, the march began at the Largo Glênio Peres outside the Mercado Central with Latin American music from Xico Esvael and Victor Heredia. Young people carried banners highlighting peace and justice issues. One, depicting the world held in God's hand, read "Let God change you first, then you will transform the world." (...)
---