21.02.06
A bookstore and more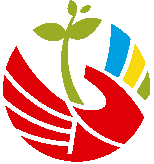 Need an ecumenically themed book? Want to pick up a water bottle? Looking for a WCC-emblazoned souvenir from the Assembly to take back home? The WCC bookstore at the 9th Assembly has been able to satisfy all these requests and more.
Located just outside the plenary hall in Porto Alegre, the bookstore has been a popular spot for Assembly participants. "We've been very busy, but that's a good thing", said Linda Ford, a WCC staff member working with the bookstore. The store has been doing an average of more than US$4,000 in business per day. Six stewards have been helping the operation.
More than 10,000 books were sent to stock the store. About 5,000 black, green, and white T-shirts plus a variety of other souvenirs were made in Brazil to round out the inventory. The selection includes hats, bags, mugs, watches, umbrellas, DVDs/videos, and even fair trade soccer balls bearing the Assembly logo.
---